Here at MetMUnch, we don't encourage drinking to the excess, but we know that sometimes we can have a few too many vodka lemonades on a night out, which can lead to a bit of a sore head the next day. That's right, the dreaded hangover.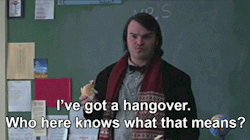 So, what do you really know about the nutritional status of alcohol?
Well here's a few facts:
There are 7kcals in every gram of alcohol. That's almost as much as fat (9kcal/g)! These calories are also referred to as empty calories, as they contain little nutritional value, so aren't contributing any health benefits to our bodies. These calories soon mount up, especially when consuming numerous drinks on a night out.
It's not just the alcohol itself, but what you consume with it. Mixers are full of sugar and additives, with a 330ml can of coca cola containing 139kcals and 39% of your daily sugar intake. From one can! Ciders and wines are also full of extra sugars, which can pile on the pounds. And all those calories are before that fatty, end of the night takeaway!
Over consumption of alcohol can lead to metabolic issues, liver problems and obesity. This can ultimately lead to a poor quality of life as you age.
Alcohol is both a stimulant and a depressant. Alcohol affects our brain chemistry, influencing our thoughts, feelings and actions. For many, it can provide a temporary confidence boost and reduce anxiety, but excessive drinking increases the chances of negative emotional responses. This could not only turn a super night sour, but in the long term have a huge effect on your mental health.
our bodies
Our bodies are designed to process small amounts of alcohol. Alcohol (ethanol) converts to a substance called acetaldehyde, which converts to a product called acetate. The body can use this for energy. However, excess consumption of alcohol causes a build-up of acetaldehyde, which causes a whole load of nasties, such as mistakes in our DNA and free radicals.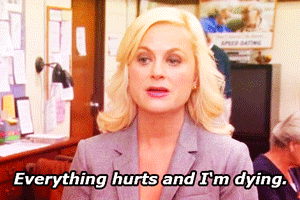 You've probably heard of many horror stories about free radicals. They are highly unstable atoms which cause damage to our cells and tissues – they can be stabilised by antioxidants, which we can get from consuming plenty of vitamins and minerals in our diets.
So, theoretically, eating loads of fruits and veggies can combat excess alcohol consumption and that nasty hangover, right!? Sadly for us, getting rid of a hangover isn't that simple, but there's a few tips that can keep it at bay (or just make it a little less painful).
tips
Make every other drink a water! By keeping hydrated, you will pace out and reduce your alcohol consumption, whilst still having a great time out. And you will thank yourself in the morning when you feel as fresh as a daisy!
Eat plenty of fruits and veggies before, during and after the night out will keep you topped up with antioxidants to (try and) combat the hangover. Reaching for fatty, sugary convenience foods will contribute to weight gain, and make you feel sluggish and fatigued the next day.
When choosing drinks, opt for lighter, sugar free versions! This will save massive amounts of calories and sugar, but also reduce fatigue and the chance of feeling a bit rotten after all the fun.
Keep moving! A good boogie the night before surprisingly will contribute to your activity and fitness, but make sure you move about the next day to keep you feeling revived, as well as sweating out some of those sins. Too many of us spend hangover days bed ridden, which is so bad for your health and productivity.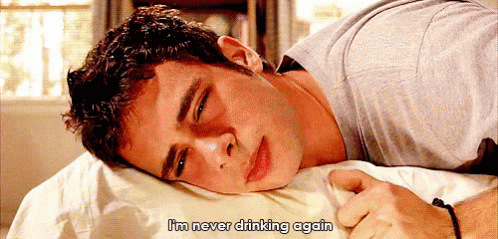 But we're not saying quit the drink completely! Of course, we all need to let our hair down and have a bit of fun. Drinking in moderation is completely okay, alongside making healthier choices and staying in control when going out. So, go out, have fun, and keep that hangover at bay.
Check out the calories in your drink at https://www.drinkaware.co.uk/understand-your-drinking/unit-calculator
Check out MetMUnch on Twitter, Facebook and Instagram for more food, health and sustainability inspiration!