If I had a pound for every time I heard someone say, "I can't bake" – I'd be rich!
But home-baking doesn't have to be like the Great British Bake Off – remember you're not baking to impress Paul Hollywood and Mary Berry (or Prue Leith now its moved to Channel 4!) – just bake for yourself and your friends, but make sure you're going to do something you'll enjoy as it will make the task even easier.
Recently, there has been a trend for Microwave cakes, which have been advertised as a 'really easy cake' that you can make in minutes (there's some great ideas for recipes here, for when you don't have a lot of time to bake). But to be honest with you, they don't even taste half as nice as a normal oven baked cake.
So here is a simple cake recipe: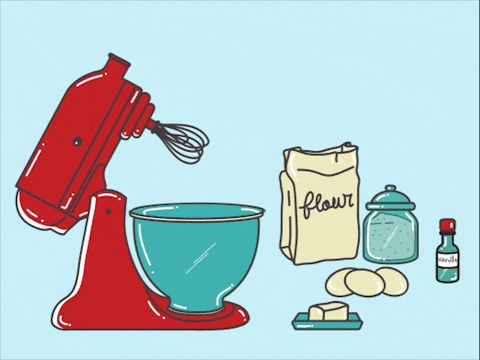 Ingredients
125g margarine or butter Margarine is much softer, so is good if you're mixing the cake by hand, Butter would need to be left out of the fridge a while before you start so that it can soften
125g Caster Sugar You can use Granulated Sugar, but the cake gets a grainier texture
2 large eggs
125g self raising flour It's best to use self raising flour – if you only use plain flour you'll end up with a flat cake! If you only have plain flour, you need to add a teaspoon of baking powder and a teaspoon of bicarbonate of soda to the mixture.
Yes, really that's all you need!
Instructions
Heat the oven to 150C.
Grease a baking tin with either the margarine or butter, whichever you have chosen to use.
In a mixing bowl, mix the margarine/butter with the caster sugar
Mix in the eggs
Either, sieve the flour into the bowl and mix or, if you don't have a sieve, add the flour a little at a time and mix in between each addition.
Spoon the cake mixture into the tin
Bake in the oven for 30-40 minutes. (When cooked, the cake should be a golden brown colour on top and if you insert a knife of skewer into the middle of the cake, then it will come out clean.)
Leave to cool.
Want to decorate the cake? Buttercream
100g Butter or Margarine
200g Icing Sugar
Mix together the two ingredients and spread over the cake once it has cooled
Icing
200g icing sugar
2 tablespoons water
Mix the icing sugar and water and spread over the cake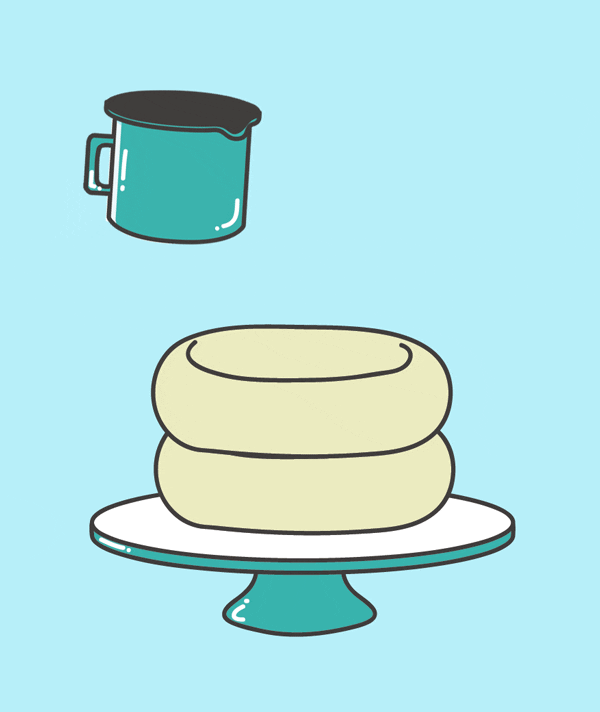 Feeling Adventurous?
You could add flavours to the decoration, such as vanilla essence, orange essence or lemon essence, or add some orange or lemon zest using a grater and then squeeze the juice into the mixture.
Let us know if you have a go at baking! Send us a picture to @MetMUnch on Twitter or Instagram!