Go Bananas!
I don't know about you, but I only like bananas that are completely yellow – any black or brown and there's no way I will eat them. BUT! I never ever throw them away!
My go to bake for left over bananas is obviously banana cake!
Here's the recipe:
130g butter or margarine. (if you don't line the tin with a loaf case or greaseproof paper, you'll need a little extra to line the tin)
140g caster sugar
2 large eggs
140g Self Raising Flour
5g baking powder
2 Bananas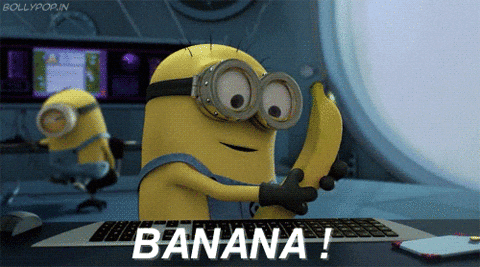 Mix the butter and the sugar
Beat the eggs and mix in
Mix in the flour and baking powder
Mash the bananas and mix in (you can also blend the bananas for a smoother texture)
Line the loaf tin with either a greaseproof case or butter
Pour the mixture into the tin
Bake for 30 minutes at 180C, check that a knife or skewer comes out clean, if not give it a little longer in the oven.
Serve and enjoy!
Here is where you can get creative!
Add 50g chopped nuts such as walnuts to the cake mixture
Decorate with a toffee icing or add toffee chunks to the mixture for a Banoffee twist
Serve with custard for a bananas and custard flavour
Add 40g cocoa powder or 60g dark chocolate chips to the mixture for a banana and chocolate cake!
Take out of the oven about 10 minutes early and sprinkle banana chips over the top, put back in the oven until cooked.
Had a go? Let us know: Twitter @MetMUnch or Instagram @metmunch