Anyone that knows me will know that I am obsessed with Pinterest. I could spend hours on there (and to be honest with you, quite often I do!). I get so many ideas for baking from it and although they don't always work – they give me chance to play with and adapt recipes.
Recently I found a recipe for blueberry oatmeal cookies at https://www.asaucykitchen.com/oatmeal-blueberry-cookies/
It's a good recipe but I've added lemon to it, which in my option makes it even better! In the last few months I have done a lot of baking with blueberry and lemon – I've done cupcakes, cakes, pavlova and of course these cookies!
Here's my amended recipe:
Ingredients
1/2 cup soften coconut oil or butter (104 grams) – I used butter
1/2 cup dark brown sugar (110 grams)
1 teaspoon vanilla essence
1 egg
1 cup gluten free all purpose flour (140 grams) gluten free flour can be expensive so you can use regular plain flour
1 1/4 cups rolled oats (106 grams)
1 teaspoon baking soda
1/4 teaspoon salt
1/2 cup blueberries, fresh or frozen (100 grams)
1 Lemon (using the zest and the juice)
Instructions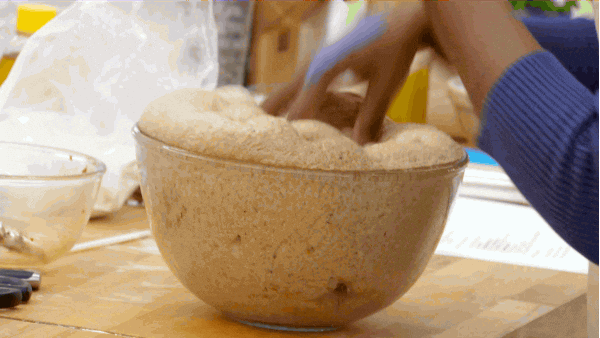 First…
In a large mixing bowl, mix softened coconut oil (or butter) and brown sugar until smooth. Add in the egg and vanilla, then beat again for 2 minutes or until smooth.
Add the flour, oats, mixture, baking soda, and salt to the mixing bowl with everything else. Mix until combined.
Slowly fold in the blueberries with a wooden spoon. Add the juice and zest of the lemon.
Then…
Cover & refrigerate for 20 minutes to firm the dough. (This is especially important if you use coconut oil so the cookies don't spread too much.) Drop round balls of cookie dough onto a lined/greased cookie sheet. Push the balls down slightly.
Bake for 10-13 minutes at 180°C or until edges just begin to turn golden brown. Allow the cookies to cool for a few minutes on baking sheet so that they can firm up a bit. Transfer to a wire rack to allow cookies to cool completely.

Enjoy baking them! Tweet @MetMunch or tag us @metmunch in your Instagram photos to let us see how you get on!